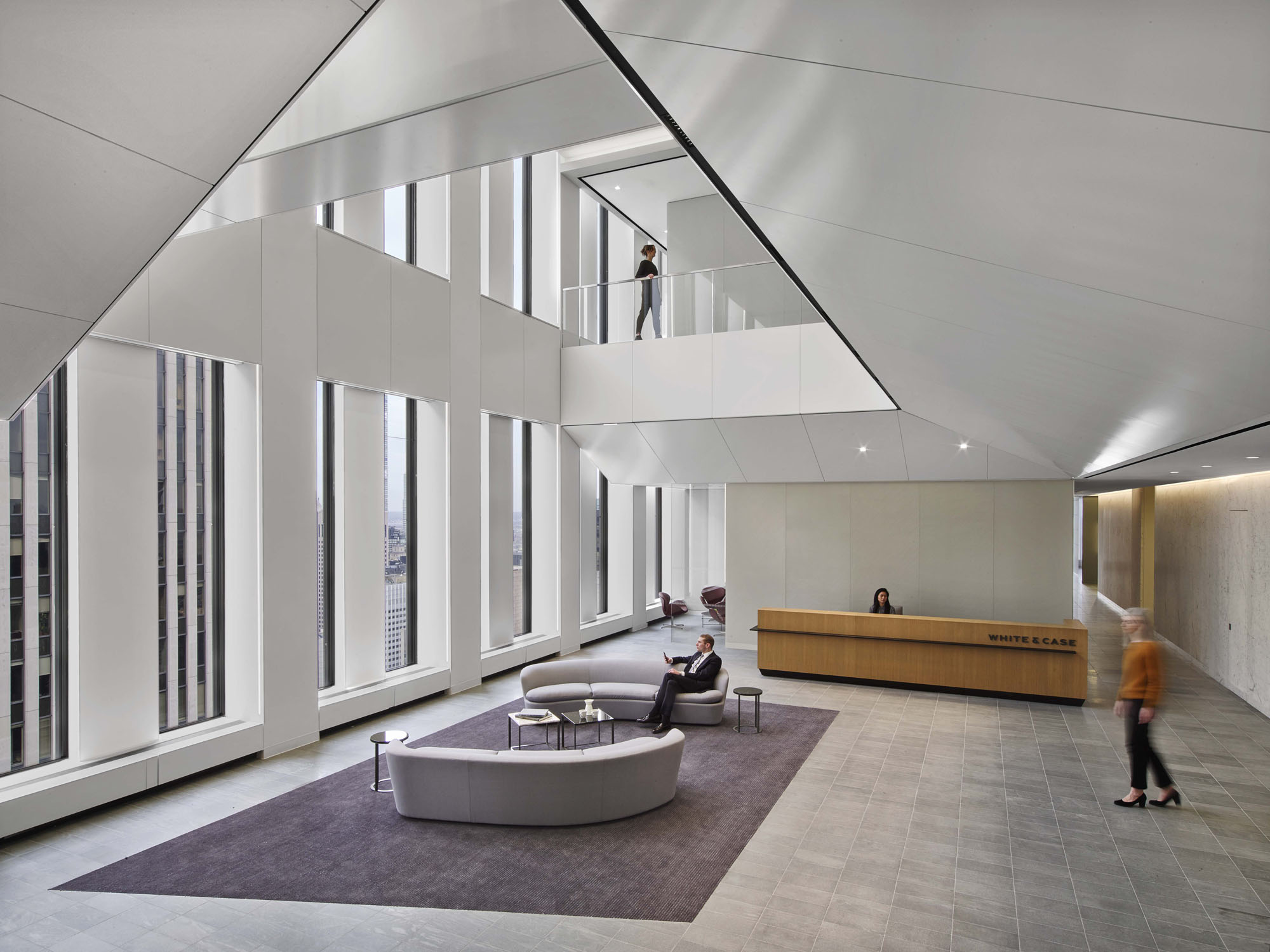 December 14, 2022
5 Considerations for the Future of the Legal Workplace
Across industries, the pandemic has upended how work happens and what workplaces look like. Hybrid arrangements are now normal, and teams collaborate across cities and time zones through digital tools. New workplaces are designed for collaboration and as places to connect with colleagues, not for heads-down, focused work and almost no one has a private office any more.
That's the case for most white-collar work, from design to finance, one notable exception is the legal profession. Lawyers and law firms still overwhelmingly prefer to work in-person, in private offices, and have been slow to adopt the flexibility and openness that are hallmarks of the "new normal."
To better understand how law firms are adapting to hybrid work and using design to attract and retain talent in an industry where the competition for top workers is fierce, Metropolis convened a roundtable of architects, real estate professionals, and interior designers who specialize in law offices. The 14 participants have worked with the biggest corporate law firms to the smallest boutique practices, and all were careful to point out that the future of the workplace is far from certain, but to envision the future of the law office, you need to understand how lawyers work.
These were their top takeaways:
Law firms have been slow to adapt to remote work, but they've evolved before.
The panel reported that while remote work remains popular in sectors like technology, advertising, and even finance, most law firms are back to about 40–50 percent in-person work. At the same time, technology has been widely adopted in the legal world, videoconferencing with clients is popular, and some courts have maintained video-courtrooms established during the early days of the pandemic and going paperless gained traction even among the last holdouts during that time.
Several panelists pointed out that once upon a time all law firms had libraries filled with legal tomes, file rooms filled with paper records, and shelves and overhead storage units in every office. The industry's shift away from paper proves that change is possible, but it may come slowly. Lately, some firms have repurposed those old libraries as specially equipped video conference rooms and shelves of law books have been traded for green screens and high-quality lighting.
Private offices aren't going anywhere.
Even for attorneys who mostly work from home and may rarely come into the office, moving from a private office to a shared setting is a bridge too far. Shared space is unappealing for those who work on sensitive material, and who spend most of their time in heads-down concentration or on private calls with clients, judges, and fellow lawyers. The law is just not a collaborative field in the same way that design or technology can be, pointed out several participants. Even when law offices incorporate collaborative spaces, they're not used for official meetings or brainstorming, but for socializing and networking.
There's a generational divide within the legal profession.
Many of the lawyers who are coming back to the office are younger associates eager for exposure to more senior colleagues to gain mentorship and advancement opportunities. One design solution that surfaced in the conversation was to bring down visual barriers within a space, so workers feel like they're being seen, and putting up more acoustical barriers, so that connection doesn't interfere with work.
Unfortunately, it's those senior employees, already secure in their careers, who tend to be staying home. Drawing them back to the office is important for the health of the field as a whole, several roundtable participants pointed out. At the same time, most of the decision makers at law firms are senior partners who tend to be older and more conservative and may be retiring in the coming years. In fact, the legal profession is expected to see a major turnover in the next decade, raising the question of who offices should be designed for. Will it be those in charge now, or those who will be using the space in the future?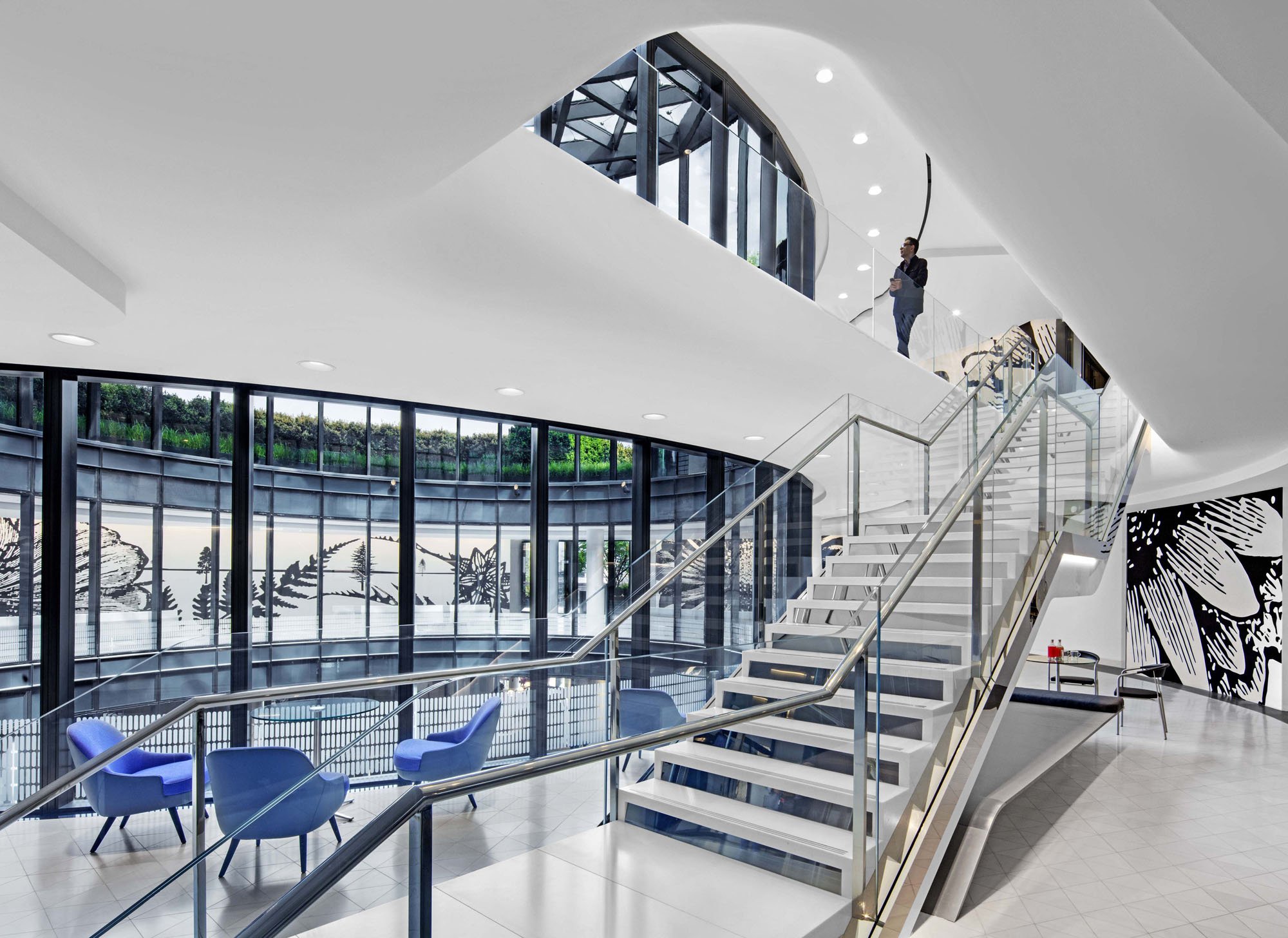 Flexibility is key as firms evolve and grow.
Several designers pointed out that modular "kit of parts" solutions work well in law office environments because private offices need to be standardized for lawyers of the same seniority level, and as practice areas grow and a firm evolves, new attorneys will need to be added or existing employees moved. The less disruption these changes cause, the better. Importantly, members of the same practice area need to be located near one another and may require different considerations. For example, corporate lawyers are the ones who will colonize conference rooms for days or weeks a time, while litigation teams tend to be more private.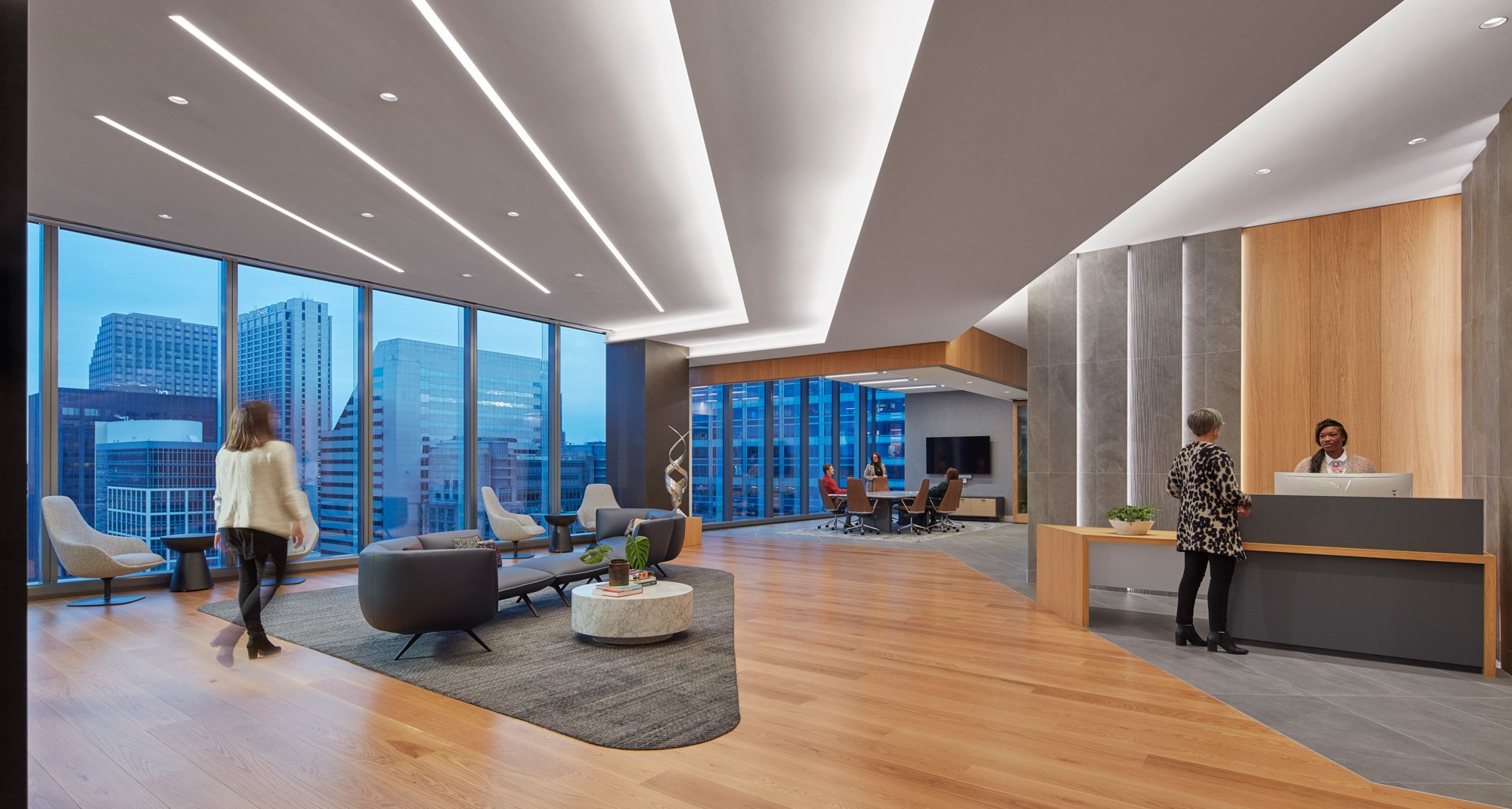 Lawyers work long hours.
This is no surprise, but the billable hour is as the very heart of every consideration with a law office. Efficiency in terms of time, but not necessarily space, is always a priority. Roundtable participants pointed out that younger lawyers today aren't as tied to the 2,000-hour-a-year minimums of years past but are more inclined to go home in the evening and log on again from there. A generational shift may be on its way in how lawyers relate to their work, one participant cited a meditation room they recently designed for a law office, something that would have been unheard of only a few years ago.
The culture of long hours is also reflected in the amenity spaces that tend to succeed at law offices. Concierge services are nothing new for big law firms that pioneered such things as having dry cleaning delivered and bringing in food late at night after downtown restaurants were closed. Today's lawyers are more attracted to amenities that look at the whole person, things like gyms, childcare centers, and terraces where it's possible to get some fresh air or sunlight even during a workday that won't end until long after the sun goes down.
---
The discussion was sponsored by Innovant and took place on November 30 at the Innovant showroom in New York City. Roundtable participants included Liz Wozny, associate principal, Callison RKL; Dennis Gaffney, vice president, Callison RTKL; Linda MacLeod Fannon, vice president and senior workplace strategist, Elkus Manfredi Architects; Robin Adwin, senior associate, Elkus Manfredi Architects; Sabret Flocos, director of interiors, HOK; Jennifer Brayer, principal, practice leader, HOK; Sandra Tripp, principal, managing director, Huntsman; Chris Parsley, senior designer, IA Interior Architects; Nathan Strieter, director, LSM; Danijel Pocanic, regional design leader, Nelson; Anne Gibson, national practice leader, Nelson; Brent Capron, principal, design director interiors, Perkins&Will; Suzette Subance, managing executive, TPG Architecture; and Fred Buscaglia, managing director, JLL.
Would you like to comment on this article? Send your thoughts to: [email protected]